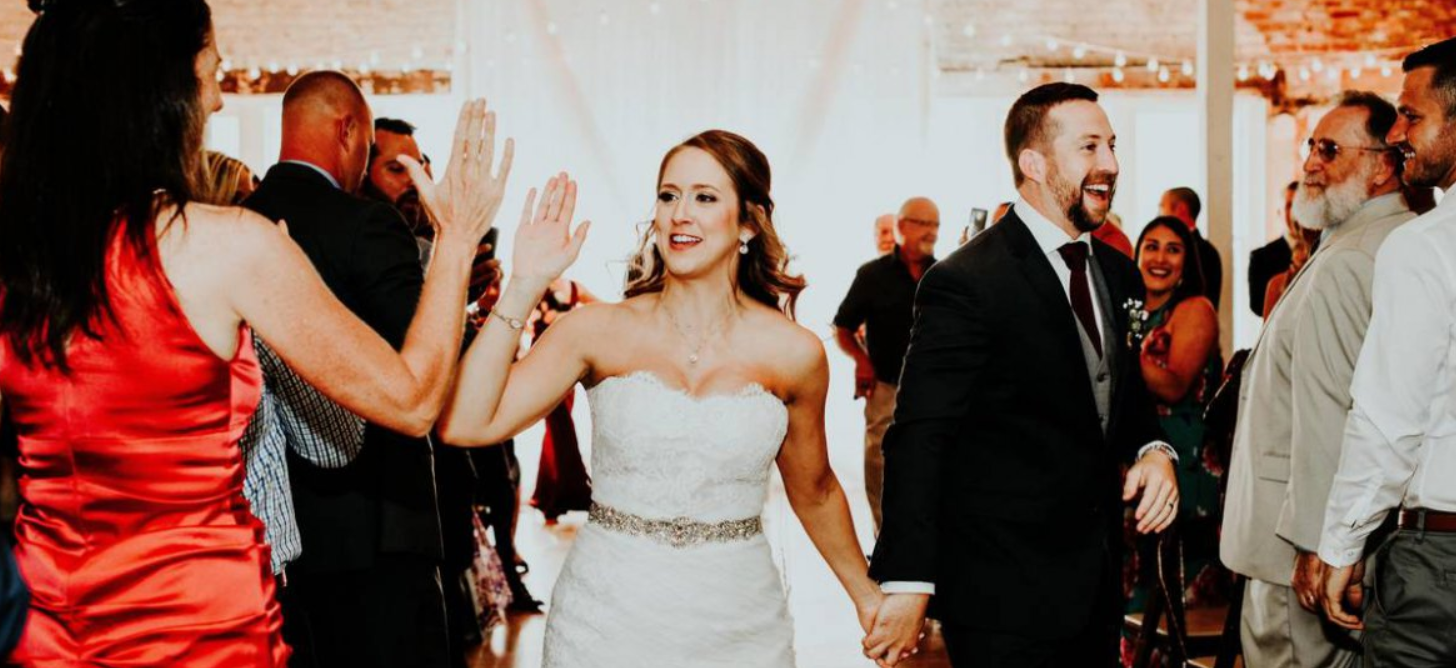 How to be the Perfect Maid of Honor or Best Man ?
Your best friend or someone in your family is getting married? Did you get assigned the job of being maid of honor/best man? Or are you getting married yourself and would like to give some extra tips to your maid of honor/best man? Don't worry, we got it covered. Even though being the maid of honor comes with a whole list of responsibilities, it's also the perfect moment to show your friends that you are the perfect person for this job! That's why we're giving you our best tips (tested and approved by our own almost married friends :D) so that you can become the best maid of honor/best man!
Reassure the nearly weds
A wedding is a very stressful event. So, when the bride and the groom feel like they're losing their mind, it's up to you to calm them down and reassure them that everything will be just fine. 'Yes, those hydrangeas fit together with those roses. No, you didn't make a mistake by placing your stepfather next to your annoying colleagues. Yes, it's a great idea that you're getting married (or not, just make them aware of the consequences their actions have!)'. Don't forget that the bride and the groom also need to take time for themselves, to relax. The best decisions are only made when you're calm and focused, and not when you're stressed out.
Take part in the big decisions…
… when they ask for it themselves! Everybody wants their big day just as they like it. You're there to make sure everything goes as planned. Se keep in mind to not try to change the couple's ideas and to support their decisions. This way they feel very supported by their best friends, and also their maid of honor/best man! This is especially important when it comes to fitting the dress, the color of the robes on the table and the fond of the invitations. But don't worry when you're not completely following our set of rules ☺️ You know your friends better than we do. So, decide for your own how well these rules apply to you!
Organize the bachelor/bachelorette party
Being a maid of honor is a very busy 'job'. Your biggest task is to organize the bachelorette party.
Lucky for you, we already wrote an article on how to organize the best bachelorette party, with so many useful tips! Even better, we made a template for you so you can check how memorable your party will be. Leave a comment below this article to receive the template by e-mail and we'll send it to you asap.
Take care of the animation
It's up to you to capture and collect all the emotional moments so that aunt Bertha isn't picking her nose in one of the photos. Everybody wants to see and relive the emotions! But a PowerPoint during diner has already been done so many times. It's becoming boring and isn't adventurous enough. Don't worry, we got you covered as well! Imagine a personalized animation for the love birds that contains all the photos, videos and GIFs that you have selected personally, topped up by all the pictures of all the guests taken during the ceremony, dinner and first dance. It exists and is called Eventer's Live Show!
Add a completely personalized filter with the names of the couple or the colors of the wedding. And don't worry, even the pictures of the photographer are collected in the Eventer photo album to really create a new and interactive animation for the wedding!
Be a multitasker and hands-on
Don't forget that you're not just any guest, you're the couple's tower of strength! When something is going wrong that should not be going wrong, you're expected to fix it. Well, I think we can't stress out the importance more than how we already did, you get it right? Just don't forget to enjoy the wedding, it's a party after all 😋🍾
Spice up the dance floor
If everything went according to plan, the newlyweds and all the guests will be happy, GOOD JOB! And before you head home, gather all your leftover strength to do one last thing: show all your moves on the dance floor and dance like there's no tomorrow!