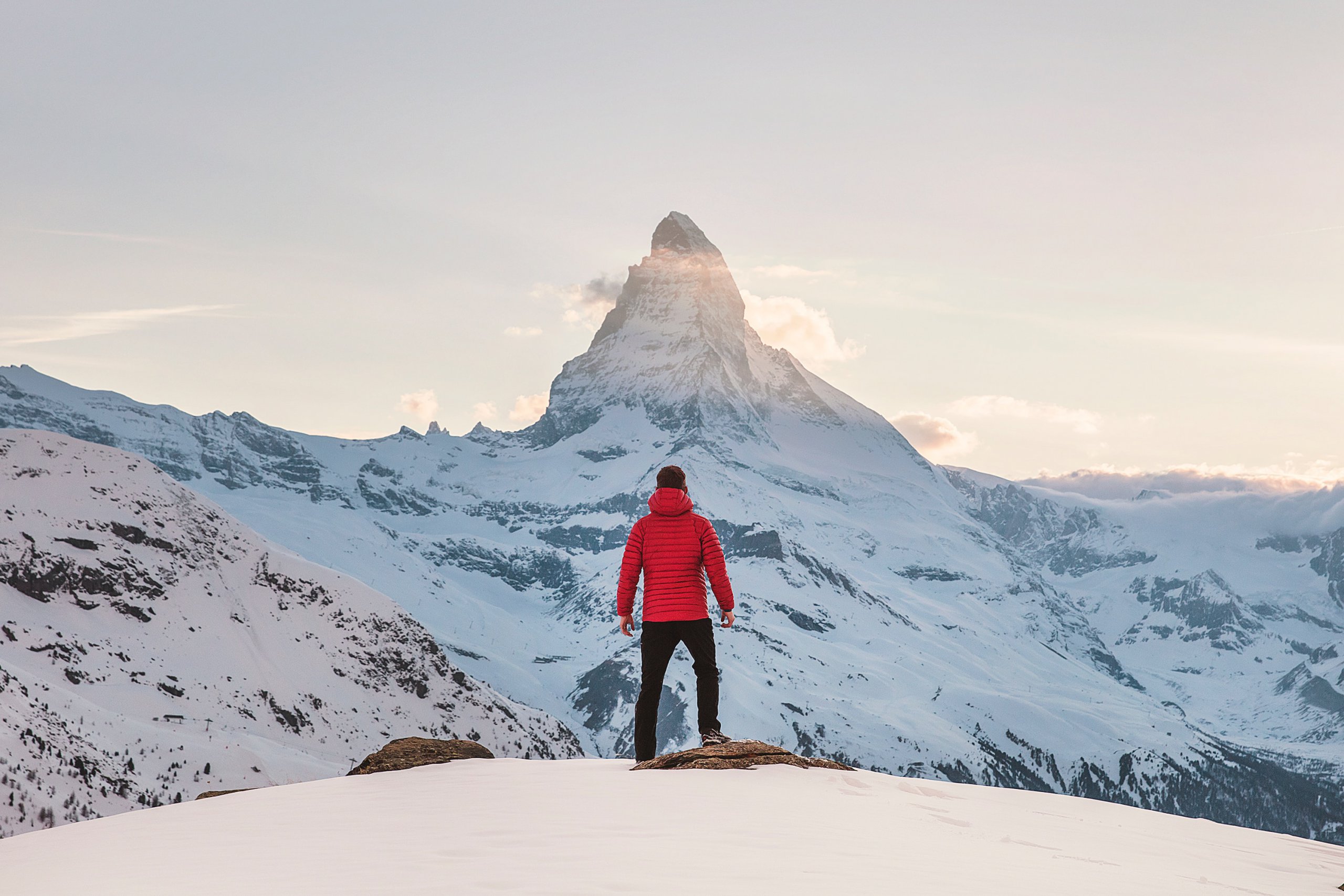 If you are reading this article, it means that you are going on winter holidays in the near future (or not) and that you are looking for tips to plan the trip in the best way possible. You are right dear, organization is the key to success! We came up with three suggestions that will make your trip flawless 😉
Prepare yourself and provide for everything!
Choose the right period to leave
The first step of any holiday preparation is of course the choice of the departure date. It's not a secret for anyone: certain periods of the year are more crowded than others (#SchoolHolidays), but a reminder never hurts!
The ideal period for winter sports depends on a variety of factors that have to be taken into account when you are preparing your trip. If you are leaving with the whole family, the only date options you have are school holidays. If the kids stay at home, avoid school holidays as much as you can, it will be overcrowded and tariffs will be roofing.
The "problem" with skiing holidays, is that the snow is not always guaranteed! Unfortunately, Christmas holidays do not necessarily rhyme with snow…we feel your pain L
You are probably telling yourself that you are not a psychic and that you cannot predict the weather. However, there are certain elements that you can take into consideration to boost your luck. First of all, do some research on the altitude of the station you are going to: the higher it is, the more chances you have of seeing snow. Also check whether snow canons are put in place in case the snow decides not to show up! Our advice is to choose to leave in January or February, they usually are the months when the chances of snowing are the highest.
Pick the right outfit, and the right equipment!
We wouldn't want you to freeze to death while on holiday, so please dress appropriately J
There is nothing more efficient than the technique of the three layers:
First layer: technical clothes
It would be a beginner's mistake to find against the cold by wearing multiple sweaters. In addition to not keeping you warm, it will keep you from being comfortable and make all the movements you want. Technical clothes allow you to wear a thin first layer that will evacuate your sweat and keep you dry (tops and bottoms exist in this material!). You can find them in stores like Damart or Decathlon J
The second layer should be clothes that will keep you warm, go get a big sweater!
The whole equipment: coat and pants! They should be waterproof, you wouldn't want to catch a cold!
Do not forget all the essential accessories: scarf, hat, warm socks and glothes.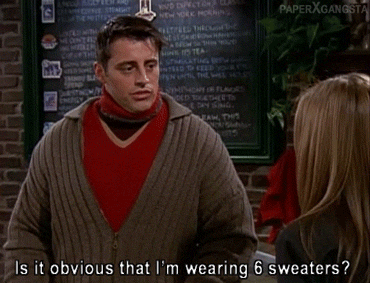 Concerning the equipment, here's a non-exhaustive list of the things that you absolutely SHOULD NOT forget to bring (especially if you're not renting them):
Skis, Snowboard, rackets…
Ski shoes (be careful not to pick the wrong size! Wrong size= cold feet and discomfort!)
Ski poles
Ski Helmet (Mandatory for children!)
Sunglasses, ski masks
Backpack
And your car, is it ready?
You are not the only one who needs to be well equipped, don't forget the car!
In winter, the weather conditions can be very capricious and it's important to be prepared.
First of all, don't forget that in some countries it is compulsory to have a highway tax sticker to drive on the highway, so check before you leave whether you need one or not.
Don't forget to equip your car with winter tyres or snow chains, which, as well as stickers, are compulsory in some places.
2- Tired of skiing and snowboarding? Our three ideas to fight against routine?
– Heliskiing for the most experienced
If you are an unconditional fan of skiing and you have a very very good level, we suggest you try heliskiing! If you've never heard of it, it's a sport that requires a guide and a pilot (safety first). The principle is quite simple, you take a helicopter which drops you at the top of a summit before starting your descent on a totally virgin slope: you are the first to be able to leave your tracks there! It is an experience combining the pleasure of sliding and the privilege of enjoying a breath-taking landscape on a completely deserted slope.
– Sled dog excursion
Discover the real job of a musher (snow sled driver) like a true explorer of the Far North. What better way to forget the worries of everyday life than to let yourself be carried into the heart of the mountains for a totally magical and unusual ride? If you're lucky, you may have the opportunity to take control of your sled and become a real musher for a moment!
On a positive note, dog sledding is an activity accessible to people from all ages!
– A snowracer descent
We suggest you an even better activity than sledding: snow racing! In some resorts, it is possible to go down the slopes on a snow racer (a real snow kart) for several kilometres: the best way to discover a new sliding sensation.
In a friendly and family atmosphere, snow racing is an activity that brings together children (from 8 years old) as well as adults. During the trip, you are free to race with your friends to spice up this downhill at ground level! It's an activity that will leave you with memories that you won't forget!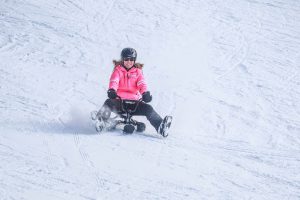 3. The indispensable kit to keep all the memories: Eventer, your saviour!
It's all well and good to talk about all these activities, each one more fun than the other, but the most important thing is to be able to immortalize all these unforgettable moments!
Like every event, everyone takes pictures/videos, some of them end up on social networks and for the rest you will never see them…sad, isn't it? Especially as you are dying to show everyone the beautiful fall of Peter, Paul or James. You're probably already thinking that getting all those photos/videos back would be even more complicated than organizing the holidays themselves, and you're right!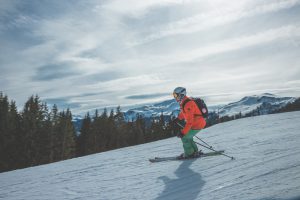 Fortunately, we have the perfect solution for you. Eventer is a free application that allows you to create dedicated albums for every occasion, and most importantly, to invite anyone you want to join it. You can take photos, videos, GIFs, boomerangs from the application and/or add them from your smartphone's gallery. Eventer is the solution to share your live photos with your friends and to keep complete photo albums available for life!
The plus: Great filters for even more fun!
The minus: Very addictive application!