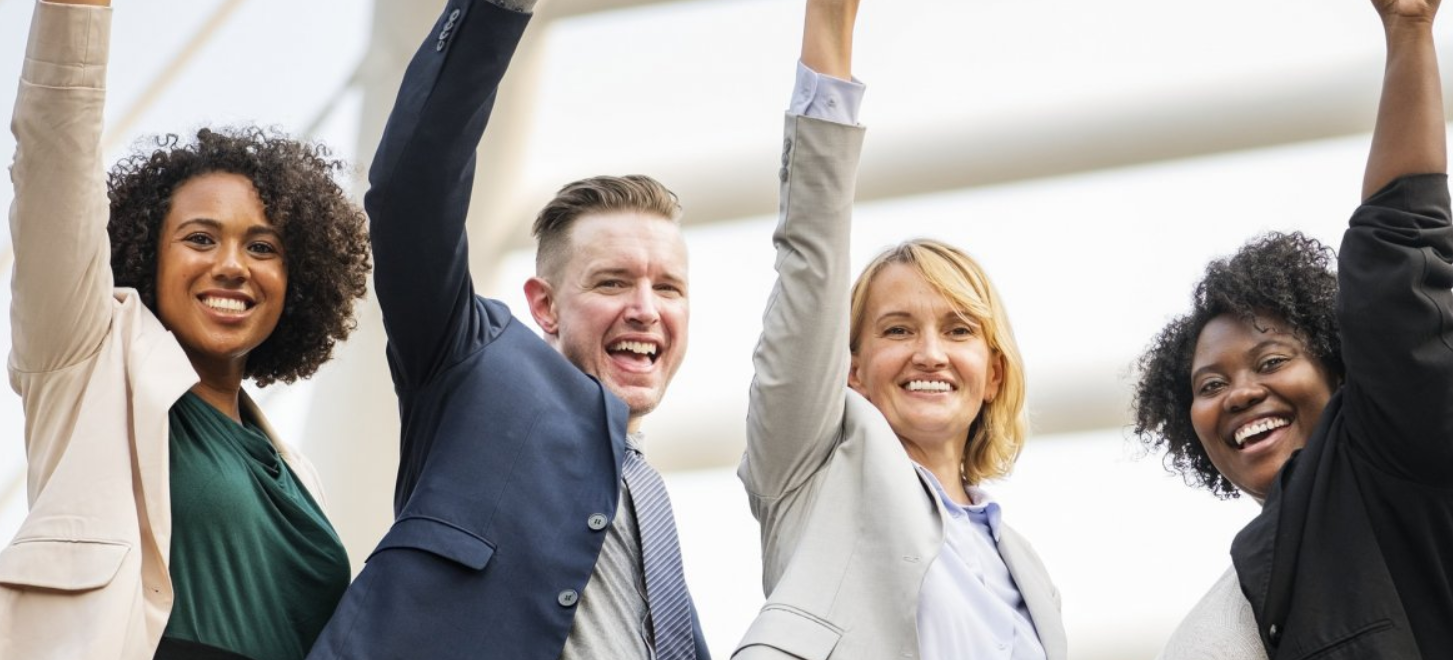 6 important steps when organizing a team building
1. GOAL
Before you start with the organization of your teambuilding, think about who and what you really want to reach. While doing this, you'll be able to clearly know you goal and to know why you're organizing this event. Just ask yourself these five questions: who? What? When? Where? Why?
Here's a little exemple:
Who? IT-services and sales
What? Trust and teamwork activity
When? Last week of May
Where? Brussels
Why? Bonding
2. Get active
Still can't figure out what to do? It'll all be clear once you have got that goal in mind. Just remember that some activities will help you to reach that goal better than others. F.i. when your team just had a really tough and stressful time at work, look for activities that make them relax or feel better.
Funny, crazy and physical activities are a nice way of getting your people together in a positive way. Just think about all the possibilities to put them in the spotlight for once. And trust us, this positive energy will spread in the office too.
If you want to stimulate their creativity or productivity, strategic and problem-solving activities are the best way to achieve this goal. Just think about all the fun you have in an escape room.
3. Logistics
Don't you know how to start? Look back at the previous editions! Often, you'll find a lot of convenient information about budget, transportation and activities. With all this information, it'll become easier to know what can and can't be done.
Plan everything well in advance for your teambuilding thanks to our Excel template! Leave a message in the comments down below and we'll send it to you asap 👇👇
Before confirming the date, make sure everybody who needs to be there, is available. We're not talking about guests, but about technicians, organizers, catering, … And based on which activities you want to do; you can spread them out over a few hours or a couple of days.
4. Participants
Do you only have to take into account the people of your own department? GREAT! But for those of you who don't, don't forget that it's a lot more difficult to get everybody together.
If you're not sure about who's coming or not, just consider these 4 questions:
Is the event obligated
What is the maximum amount of people and budget per people that they will allow?
Did you count all the people in need of assistance?
What about all people who work from home?
Based on these answers, you can have a clear image of the number of participants.
5. Âllo âllo?
Communication is so important when organizing any event. But keeping a little surprise is never a bad idea. Just make sure that you tell your participants enough information. Nobody likes unpleasant surprises.
If you're with a lot of people, make sure to make teams before the team building starts. It is especially handy for better communication between different departments. So, mix your colleagues!
If you want to have great memories about the team building, make sure that every group has taken a lot of pictures and uploaded them to Eventer. These pics can be showed on internal communication platforms, or even on social media to attract new employees. Who doesn't love happy colleagues and a positive atmosphere? And bonus: you can even showcase them via the screens at the office thanks to our Live Show.
6. Balance
Don't forget to make a reflection after the event. To get the best feedback possible, we suggest you use our method. Right after the event, you ask 50% of the participants about their feedback. After one week, you ask for the feedback of the other 50% of the participants. You'll see that their answer will be different. This is the perfect occasion to make conclusions and carry them with you for the next editions.
There you go, our 6 essential steps when it comes to organizing your team building. Now it's up to you! Have fun! 😉